Anna Health LLC to Provide Free Acupuncture Treatments this Thanksgiving 2015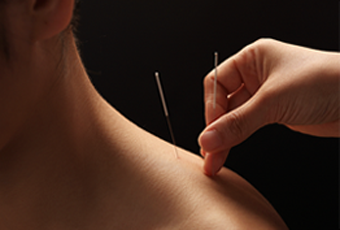 (Press Release)
TAMPA-ST. PETERSBURG-CLEARWAATER, Fla., Nov. 6, 2015 -- The AnnaHealth.com website announced today that Anna Health's acupuncture physicians and staff will provide a one day of free acupuncture treatments for everyone on Saturday, November 28th, 2015 as a way of giving back to the Tampa Bay community.
http://www.annahealth.com/article/news/free-acupuncture-tampa-thanksgiving-2015/
Since opening its doors in November of last year, Anna Health LLC has always dedicated Saturdays to provide free acupuncture treatments to senior citizens of age 70 and above.
With over 100 years of combined experience, it is Anna Health's passion to provide a caring and relaxing environment for patients with the highest quality of acupuncture treatments in the Tampa Bay area. Anna Health's mission of caring directs everything in their clinic including taking advanced specialized training in other areas of acupuncture so they can provide a full range of treatment, including cosmetic acupuncture, body sculpting, fat reduction procedures, traditional medical massage therapy (Tuina), treatment of food allergies, nutritional counseling and preventive care to patients.

In addition to practicing acupuncture, Dr. Kenneth Huynh also gives back to the community by serving as a speaker at many Health Fair events and as an instructor to many volunteering students at the Tampa acupuncture facility. Dr. Kenneth Huynh and all of Anna Health's acupuncture physicians practice and convey the principle of "treating the whole person" daily. This concept is designed to ensure a renewed vitality in body, mind and spirit that can last a lifetime.

If you have a health problem that concerns you and are looking for an acupuncture clinic in Tampa that has it all, look no further than Anna Health Alternative Medicine. They are truly the leading professionals in alternative health care. "We will always find ways to help you conquer your illness," Dr. Kenneth Huynh stated. Fill out the appointment form today or call (813) 464-0967 to reserve your free spot for Saturday, November 28th, 2015.

Anna Health acupuncture clinic is conveniently located at 9724 N. Armenia Ave, Suite #400, Tampa, FL 33612. Anna Health proudly serves Tampa, St. Petersburg, Clearwater, Palm Harbor, West Chase, Lutz and Orlando areas. Anna Health's team looks forward to welcoming you to their premier Tampa acupuncture clinic.